Messages from Donors and Recipients
Story Sharing (Chinese version only)
Story sharing is only available in Chinese version
Garden of Life
To recognise the charitable acts of organ donors and their families, the Government has established the Garden of Life in Kowloon Park. Characterised by special landscape and architecture, the design of the garden echoes the theme "Light Up Lives" of organ donation.
Garden of Life - Day and Night
Unveiled in November 2011, the "Garden of Life", with its special landscape design and architectural features, gives recognition to donors and their families for bringing hope and new life to others through the selfless act of organ donation. The pillars beside the butterfly pond recount the sentiments of donor families, organ recipients and medical staff. We invite you to register online (www.codr.gov.hk) if you wish to donate organs.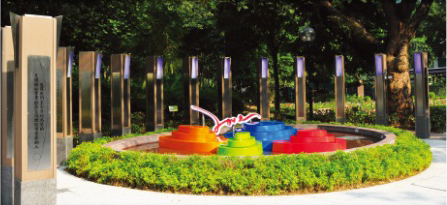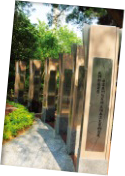 Special features:
The landscape design, structural installations and architecture of the Garden echo the theme "Light Up Lives"
The Garden is laid out in a circle representing life's continuation
The Garden is centred around a pond with a butterfly logo symbolising organ donation. Beside the pond are pillars mimicking candles that signify kindling of hope and continuation of good deeds
The pillars recount the sentiments of donor families, organ recipients and medical staff
The design, materials and colour tone adopted are in harmony with the surrounding environment of Kowloon Park
The old and valuable trees within the site are preserved